ATOM is a leading manufacturer of micro drills and custom cutting tools. Since its founding in 1989, ATOM has continuously developed quality micro drills along with the advancement of the manufacturing industry. Today, ATOM enjoys a high reputation as one of the world's most reliable brand of high precision micro drills, which is indispensable for industries including medical, aerospace, automotive and electronics.
ATOM offers standard micordiameter drills from as small as φ0.02mm in 0.01mm increments and has over 4,600 standard stock items. ATOM is always ready to respond to the ever-changing needs of manufacturers in the precision machining arena.
ATOM strives to contribute to society through the utilization of micro precision grinding technology in the development, manufacturing and sales of high quality products and services. ATOM is determined to achieve growth by devoting to the advancement of manufacturing industries worldwide. Through continuous research and development, ATOM aims to provide its customers innovative micro drilling solutions and a peace of mind in their machining processes.
"We Value for All through Creativity"
ATOM has operated in pursuit of this core philosophy as an extension of our parent company. This simple statement has been installed as part of our corporate culture. It is intended to guide the company's interactions with not only our customers, but also distributors, suppliers, employees and community at large. We remain committed to build valuable and cooperative relationships with all who come in contact with us.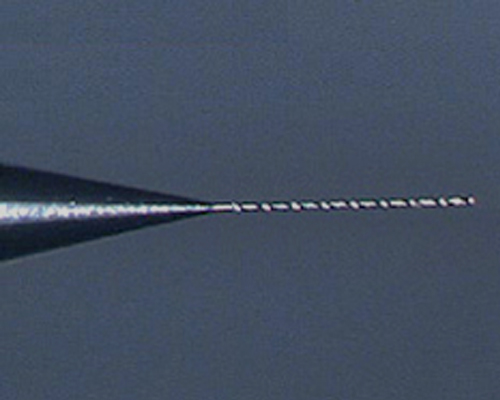 ADRL φ0.05mm x 1mm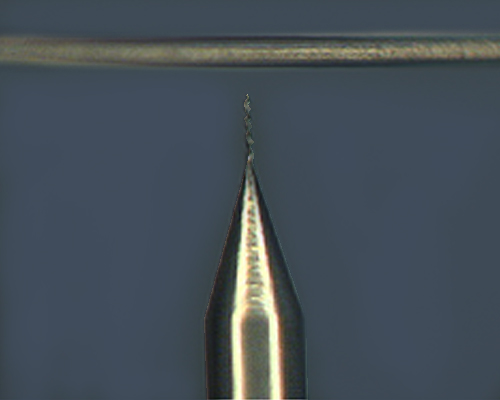 ADR φ0.02mm and human hair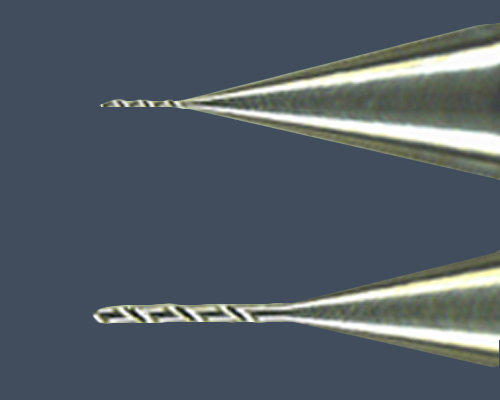 φ0.015mm (300x)
φ0.03mm (300x)